Topical enemas and suppositories
Glucocorticosteroids
Prednisone/Prednisolone tablets: 1mg (100+1), 5mg (60+4) 25mg (30+4)
Colifoam: a foam enema supplied in an aerosol can filled with white, odourless, muco-adherent, expanding foam and fitted with gold ferrule and white nozzle. Plastic applicator with plunger included in the carton is used to administer COLIFOAM into the rectum. One aerosol can contains 21.1 g foam, equivalent to approximately 14 applications. Each applicator full of COLIFOAM contains approximately 90-100mg hydrocortisone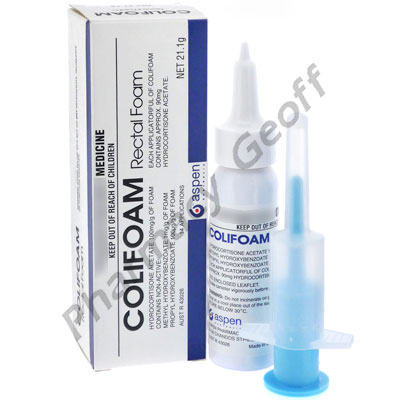 Aminosalicylate (5ASA, mesalazine)
Oral: 5ASA (Pentasa, Salofalk 1g 120+5), (Mezavant 1.2g 120+5), (Asacol 1.6g +4)
Salofalk foam enema: available in an aluminium pressurised container with a metering valve containing 80 g of foam and 14 disposable applicators for the administration of the foam. The disposable unit consists of an applicator tip protected by a polyethylene cover and lubricated with white petrolatum. The unit has a one-way valve to prevent back flow of the dispensed product. Each can contains sufficient foam for 14 applications (equivalent to 7 doses of 2 g mesalazine). SALOFALK foam is presented as a white greyish to slightly reddish violet, creamy firm foam
Salofalk enema: one enema bottle contains either 2 g/60 mL or 4 g/60 mL.
SALOFALK suppository: light beige coloured, torpedo-shaped suppositories in white plastic strip packs, contains 1 g mesalazine
Pentasa Enema: supplied in packs of 7 plastic bottles. Each bottle is protected by an aluminium foil bag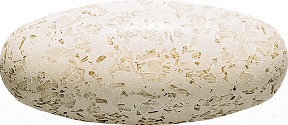 Biologicals
anti-TNF therapies
Infliximab (® Remicade, ®Inflectra, ®Renflexis) 100 mg for IV infusion is supplied as a lyophilised powder in individually-boxed single-use glass vials with rubber stoppers and aluminium crimps protected by plastic caps
Subcutaneous  infliximab (®Remsima) 120mg/mL PEN
luminal Crohn's not fistulising medicare program
must have 2 doses IV infliximab before balance (2 +2) or continuing (2 + 5) to 24 weeks
Adalimumab (®Humira)  induction 80mg (3 +0) or 40mg (6 +0) then balance to week 14 40mg (2+2) then continuing to last dose week 22 (2+5)
Adalimumab Biosimilars (®Amgevita, ®Hadlima, ®Hyrimoz, ®Idacio) -Streamline only available ( FCD 11524/LCD 11631/UC 11579),   for these biosimilars (ITEM CODE: PEN 12353E/2D/34E, SYRINGE #12367X/437N/25Q )
Phone: 1800 700 270 option 6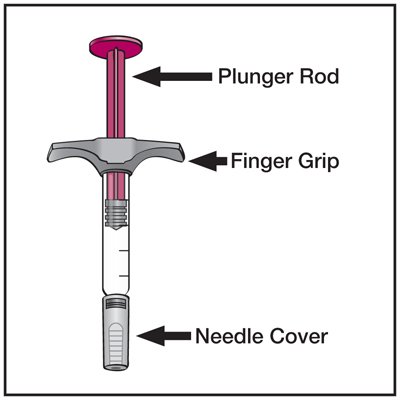 Golimumab (Simponi): is an anti-tumour necrosis factor (TNF) alpha treatment delivered through under-the-skin injection monthly. The therapy is effective and offers patients a convenient option for a self-administered anti-TNF, especially helpful for those who have to travel a long distance to receive infusions. It is pbs listed for ulcerative colitis not Crohn's.
SIMPONI® Dosing: 4-week dosing after 3 starter injections
2 injections on first day,
followed by 1 injection 2 weeks later
.
Induction: 100mg  3+0 and 1+1,  with 12 week review. continuing 1+5anti-adhesion therapies
Iintravenous: Powder for Injection is supplied as a sterile, white to off-white lyophilized cake or powder in a single-use vial. Each single-use vial contains 300 mg of vedolizumab. Each pack of ENTYVIO contains 1 glass vial
Subcutaneous: after minimum 2 IV doses - get the balance or switch at any time.  108mg/0.68mL PEN every 2 weekse
Initial: IV 2 doses wk 0, 2 then week -16 (6 pens) review 12 weeks = script IV 1+1 plus Pen 2+2 OR  if IV 3 dose (wk 0,2,6)  then  wk 14-16 PEN = script IV 1+2 then PEN 2+0
Switching IV to SCI during continuing - submit new CDAI/Mayo and get script 2+5 ie. 12 PENS for 26 weeks OR if not submitting new CDAI/MAYO you only get balance eg. after two IVI (week 0 and 8)  you switch, you get balance from week 16 -26 for 8 weeks only ie. PEN 2+2
Grandfathering - need initial form with past data proving eligibility PLUS continuing form showing remission PLUS cover letter.
anti IL12/23 therapy
Ustekinumab (Stelara):  is a human IgG1κ monoclonal antibody that binds to a subunit and inhibits the biological activity of the proinflammatory cytokines interleukin (IL)-12 and IL-23, which are involved in the pathophysiology of Crohn's disease. It is administered as a one time intravenous, induction tiered dose (260–520 mg) based on body weight (ustekinumab 130 mg/26 mL injection, 26 mL vial)
≤55 kg: 260 mg IV
>55 kg to 85 kg: 390 mg IV
>85 kg: 520 mg IV
It takes at least 1 hour to receive the full dose of medicine. After the one-time IV infusion,  STELARA® is given as an 90mg injection under the skin (as two subcutaneous 45mg injections  in 0.5 mL vials) every 8 weeks. There are 6 injections during the first year of treatment. The doctor can administer at his or her office, or  decide if the patient or a caregiver may give injections at home.
induction  wk0 IV 2-4 +0 then wk 8 SCI 2 +0 - review at 12 weeks, then continuation 2+2
Tablets
SASP/Mesalazine
Sulfasalazine (SALAZOPYRIN): Standard tablets 500 mg Yellow-orange, round, scored tablets; marked with `KPh' on the one side and `101' on the other side. These tablets are supplied in bottles of 100 tablets. SALAZOPYRIN EN-TABS 500 mg Yellow-orange, elliptical convex, enteric coated tablets; marked with `KPh' on the one side and `102' on the other side. Both are supplied in bottles of 100 tablets. When starting sulfasalazine, start by taking 1 tablet once a day for 3 days, then 1 tablet twice a day for 3 days, then increase to 2 tablets twice a day thereafter up to 4-8 twice a day
Mezavant tablets: are packed in polyamide/aluminium/PVC foil blister packs with aluminium pushthrough foil. Pack size 60 or 120 tablets. Not all sizes may be marketed. The tablets are presented as red-brown, ellipsoidal, film-coated tablets, debossed on one side with S476
Tablets
SASP/Mesalazine
Sulfasalazine (SALAZOPYRIN): Standard tablets 500 mg Yellow-orange, round, scored tablets; marked with `KPh' on the one side and `101' on the other side. These tablets are supplied in bottles of 100 tablets. SALAZOPYRIN EN-TABS 500 mg Yellow-orange, elliptical convex, enteric coated tablets; marked with `KPh' on the one side and `102' on the other side. Both are supplied in bottles of 100 tablets. When starting sulfasalazine, start by taking 1 tablet once a day for 3 days, then 1 tablet twice a day for 3 days, then increase to 2 tablets twice a day thereafter up to 4-8 twice a day
Mezavant tablets: are packed in polyamide/aluminium/PVC foil blister packs with aluminium pushthrough foil. Pack size 60 or 120 tablets. Not all sizes may be marketed. The tablets are presented as red-brown, ellipsoidal, film-coated tablets, debossed on one side with S476